Effective depigmentation treatment that regulates the production of melanin in melanocytes, preventing the formation of new discolorations. The treatment works twice because it regulates the production of melanin and reduces its amount, thanks to which immediate and long-lasting effects are obtained. In a word, this is a dermatological treatment that helps heal discolorations, freckles, age spots and sunspots.
Active substances in formulation we use are as follows:
azelaic and kojic acid – they inhibit the synthesis of tyrosinase, have antibacterial properties, regulate sebum production,
α-arbutin – inhibits the synthesis of tyrosinase,
rumex canadensis – a tyrosinase inhibitor, Tyrosinol – tyrosinase inhibitor, inhibits melanin synthesis, aloe extract (Aloe Barbadensis) – soothes, soothes, irritates, rejuvenates,
smooth licorice extract – anti-inflammatory, heals wounds, niacinamide – has anti-inflammatory properties,
bisabolol – soothing and rejuvenating,
ethoxydiglycol – increases the penetration of active ingredients, salicylic acid – antibacterial, vitamin E – antioxidant, vitamin A – rejuvenates, increases cell renewal, vitamin C – antioxidant, stimulates collagen synthesis, strengthens blood vessels.
At the Dr. Stachura Clinic, this treatment begins with a professional surgery in the office. Skin after the procedure may be red, tense. The skin condition improves one week after starting the treatment. Immediately after the procedure, the patient receives detailed, individual recommendations from Doctor Kamila Stachura for further proceedings. And in the process of further follow-up visits, further recommendations are made individually. It is important to maintain continuity of the treatment as recommended by our Doctor.
Depending on the type of skin, treatment is carried out at different speeds. With dark skin, the spots disappear after 8-10 days. For fair-skinned people – blond and dark-haired with light eyes – the disappearance of spots is observed between 8 and 21 days. In 99% of cases, the intensity of stain coloring is reduced by 95%. Although discoloration practically disappears, sometimes you can see the shadow in the place where it was previously located.
Contraindications and side effects
Herpes.
Vitamin A derivative treatment.
Pregnancy and lactation.
Bacterial infections.
Viral infections.
Treatments are performed by: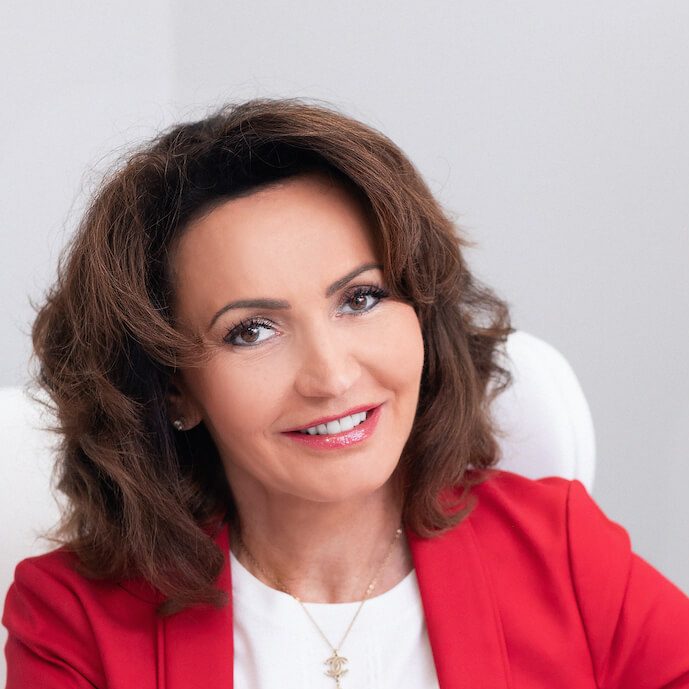 Doctor Kamila Stachura
Dermatology Specialist, Aesthetic Medicine Physician