The thulium laser, by a gentle, non-ablative fractional treatment, helps the skin regain a healthy appearance and becomes more radiant and supple. With a choice of power intensities from mild to high, treatments can be performed all year round, with no recovery period.
The thulium laser works by creating thousands of micro-damages (invisible to the naked eye), which provokes the body's healing processes, including the production of new collagen. Thulium laser treatment produces sensational results with a very short recovery period.
With the highest power available, it provides fast treatments that can be adapted to multiple areas.
A gentle, effective global improvement for all skin types all year round.
A comfortable treatment with very short recovery time and immediate results.
The thulium laser, using a Top-Hat beam, enables the fastest treatments with the highest reproducibility of results. The treatment allows for better results with minimal thermal damage to the epidermis.
Refreshing and brightening procedure
Refreshing and brightening effect on the skin – does not exclude from normal daily activities. The procedure is performed on treatment parameters of 5-8 mJ.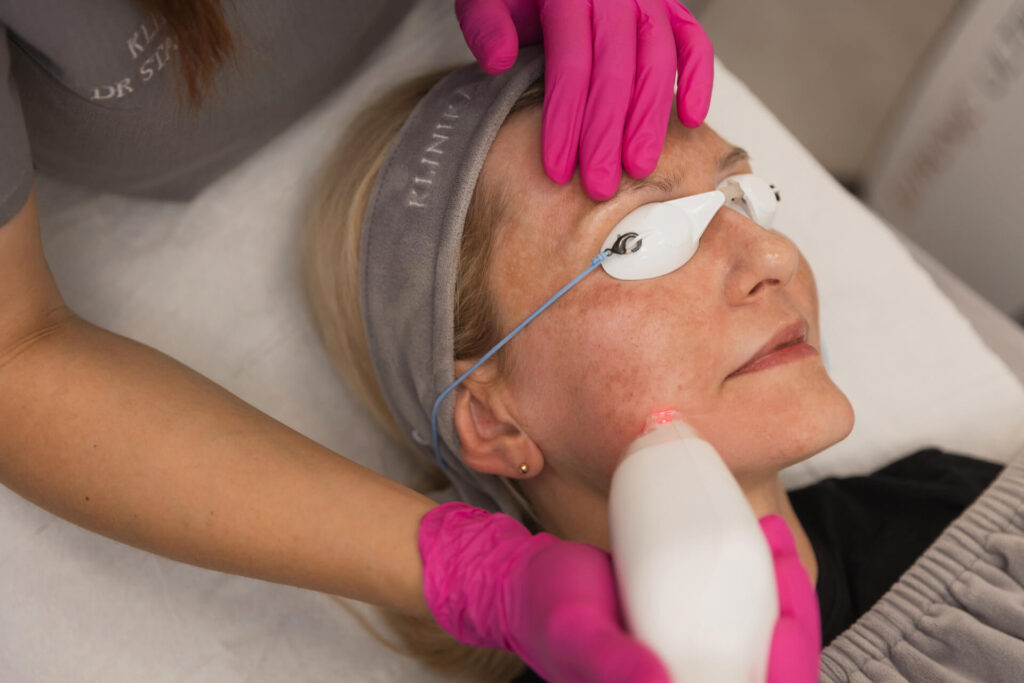 Improving skin tone and texture procedure
The procedure is an essential procedure for improving skin tone and texture, reducing fine lines and restoring skin radiance. It does not have a long recovery period, however, depending on the individual case, it may leave a slight redness for 1-2 days. This procedure is performed on parameters of 10-15 mJ.
The most powerful procedure
The most powerful treatment procedure, which is a combination of microneedle radiofrequency wave technology and a tulle laser. The use of the microneedle wave stimulates the production of new collagen fibres and shortens current ones, which improves skin elasticity and firmness. The Tulle laser rejuvenates the upper layers of the skin, improving the overall condition of the epidermis. The procedure requires the patient to be excluded from daily activities for up to 5–6 days.
Indications
Sun damage, prevention of photo-ageing, prevention and treatment of solar keratosis.
Anti-ageing treatment: skin elasticity, fine wrinkles in the eye area / lower eyelids, décolleté and neck.
Pigmented lesions: lentigines, sun spots, age spots, freckles, chloasma and post-inflammatory hyperpigmentation.
Bruises after fillings, bruises after lifting procedures.
Hair and scalp revitalization.
Young patients: improvement of skin texture, enlarged pores, oily skin, active acne, acne scars, scars with hyperpigmentation.
Thulium laser treatments at Dr Stachura's Clinic are performed by: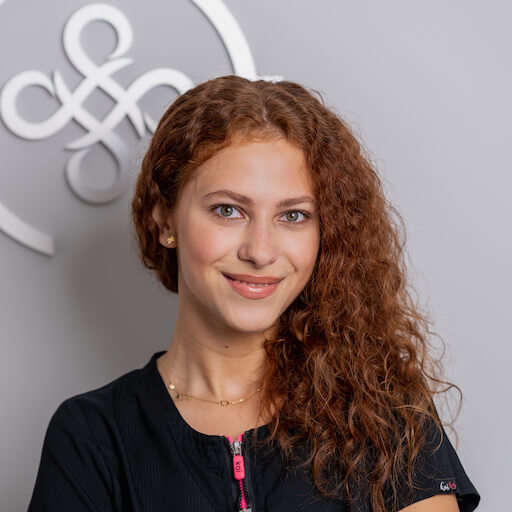 Iga Zatoka
Cosmetologist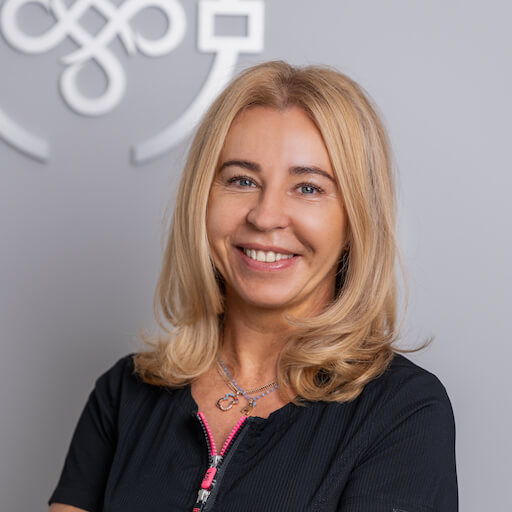 Monika Kasprzak
Specialist in Surgical Nursing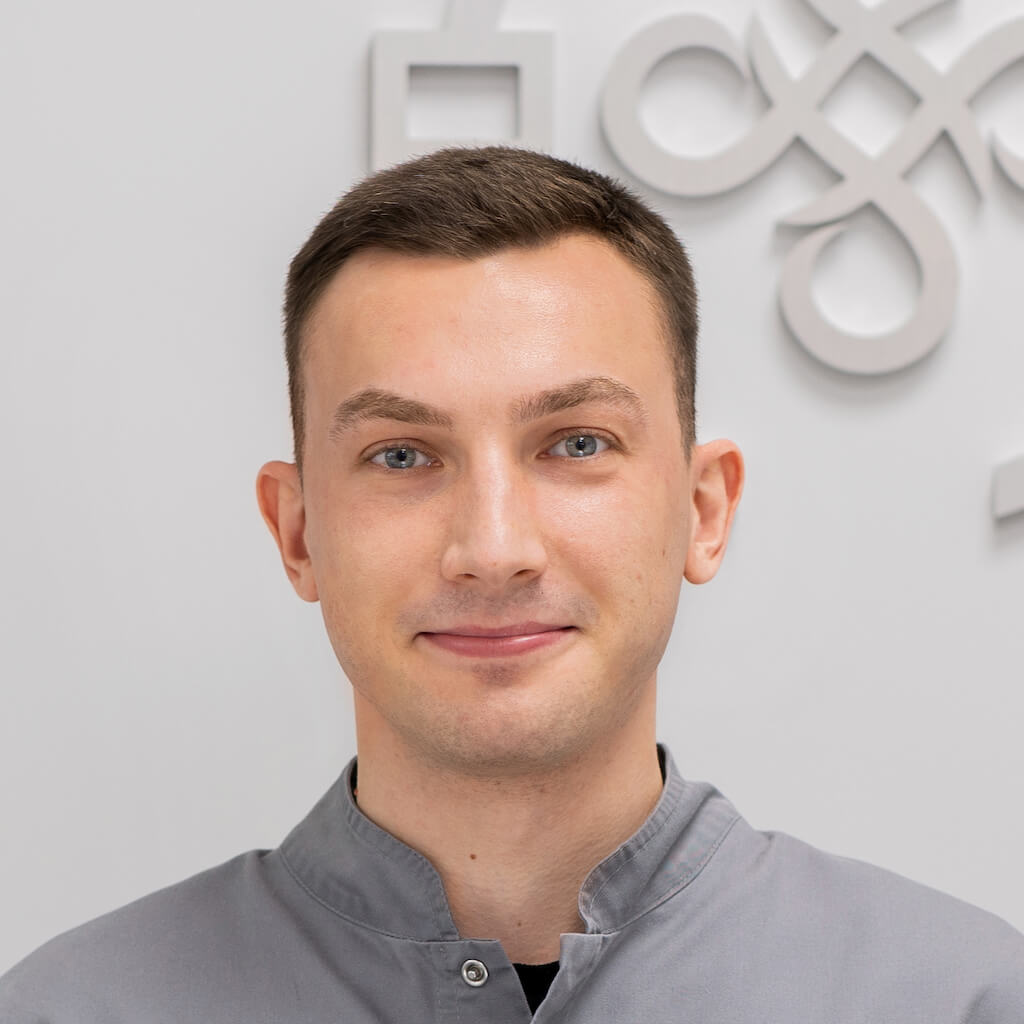 Tomasz Rawicki
Physiotherapist, Receptionist