Poly-ɛ-caprolactone-based dermal filler is one of the latest types of biostimulatory fillers. Innovative preparations of this line ensure comprehensive therapy – both the effect of classic filling and modelling, and guarantee a strong rejuvenating effect. Treatments with the use of this filler stimulate collagen production, thanks to which they really fight the causes underlying facial aging processes. The use of these preparations ensures long-lasting, natural and young appearance by restoring the density and elasticity of the skin.
It is a treatment for both women and men regardless of age. An additional advantage is the ability to choose the effect's durability because four types of fillers are distinguished:
S (effect lasts for about 12 months)
M (effect lasts for about 18 months)
L (effect lasts for about 24 months)
E (effect lasts for at least 36 months).
Contraindications:
infection,
pregnancy,
breast-feeding decompensated diabetes cancers,
antibiotic treatment.
Procedure is performed by: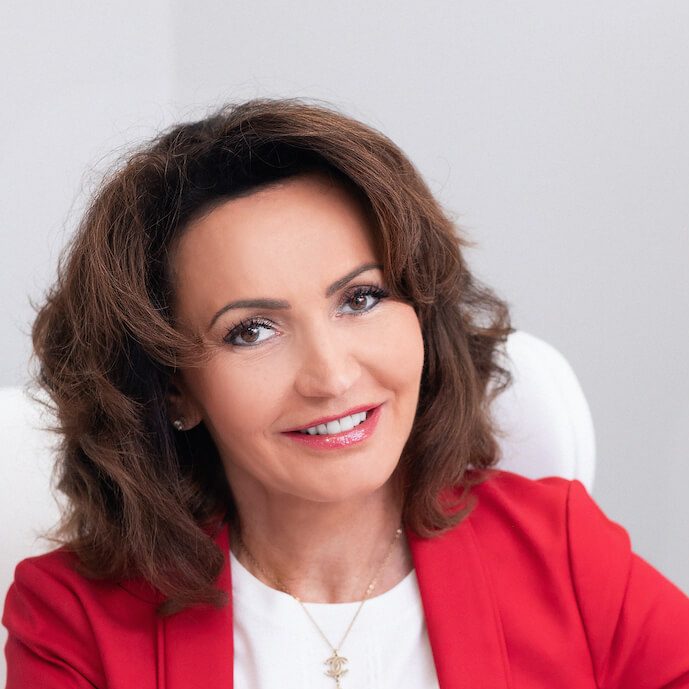 Doctor Kamila Stachura
Dermatology Specialist, Aesthetic Medicine Physician