Mesotherapy is a method used in aesthetic dermatology, which aims to treat any skin deficiencies. Thanks to it, the condition of the tissue improves in a natural way, after the first treatment the skin becomes much more moisturized and taut. After a series of treatments, the effects deepen, the skin gains radiance, becomes firmer and wrinkle-free, we see an increase in density and structure improvement. Mesotherapy, due to its actions, is able to compensate for many adverse external and internal factors, which is why it is so much appreciated in aesthetic medicine.
How does the procedure look like?
It consists in injecting small doses of medicinal preparations into the skin tissue. We use various injection techniques here, differing in the depth and angle of the needle insertion. Thanks to intradermal injections, the microcirculation in the subcutaneous tissue is improved and the metabolism of fat cells (with lipolysis) is increased. Mesotherapy also improves the functioning of cells, accelerating their renewal processes and inhibiting the action of free radicals, which accelerates the absorption of preparations.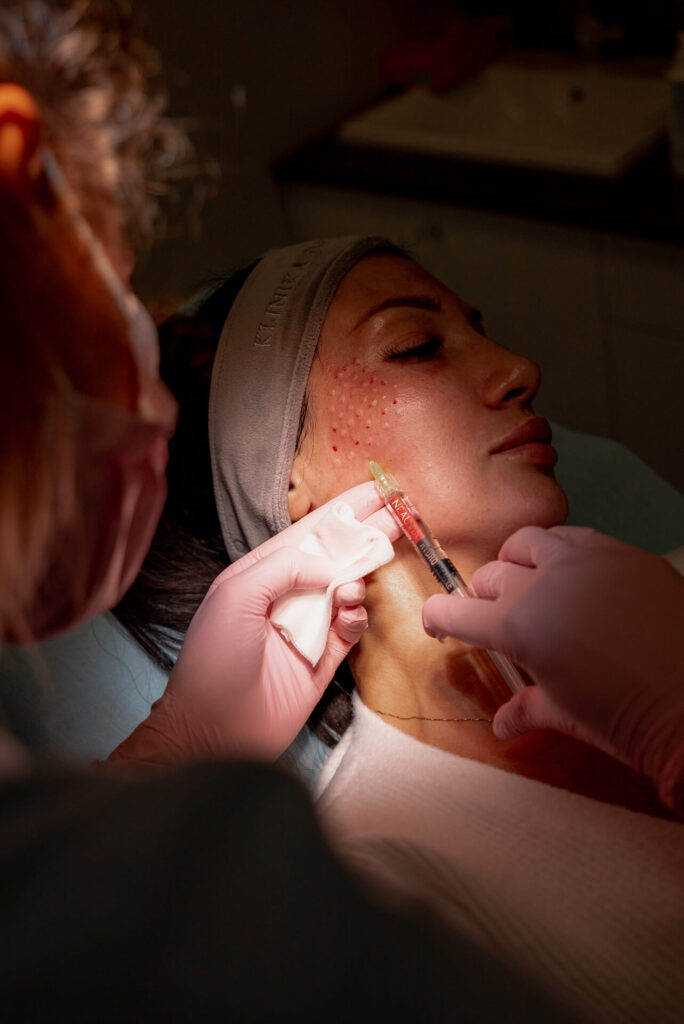 Indications and contraindications
Indications:
Biorevitalization of face and body skin

firming
humidification
Nutrition
Reduction of discoloration
Prevention of skin aging
scars
Shallow wrinkles

Alopecia and excessive hair loss
Stretch mark reduction
Elimination of cellulite
Lipolysis
Contraindications:
Pregnancy and lactation
Herpes
Cancer therapy
Epilepsy
Blood diseases
Viral hepatitis
Heart diseases
Purulent inflammation of the skin
Use of anticoagulants (aspiein, akard, heparin)
Regions of operation
Face, neck, cleavage
Belly, arms, legs, buttocks
Skin of head
Frequency
Depending on the effects expected by the patient, we select the appropriate medicinal preparation and discuss possible treatment series. The treatment can be repeated with a frequency of:
Face – from 3 to 6 treatments every 10-14 days
Body – from 5 to 8 treatments every 10 days
Scalp – in the case of scalp, we perform treatments every 8 days, the head must always be freshly washed, but after the procedure we do not wash it for 24 hours.
Is the procedure painful?
No, we use a cream with anaesthesia for the patient's comfort.
At the Dr. Stachura Clinic, needle mesotherapy treatments are performed by: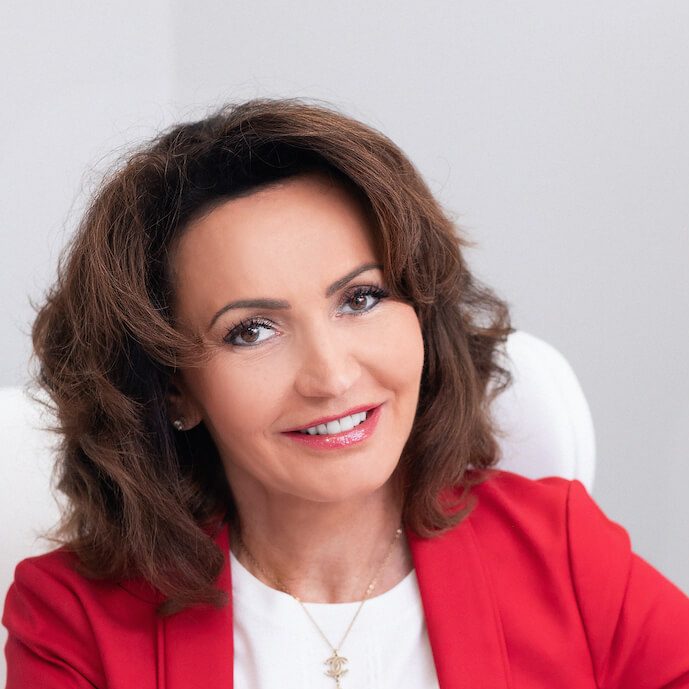 Doctor Kamila Stachura
Dermatology Specialist, Aesthetic Medicine Physician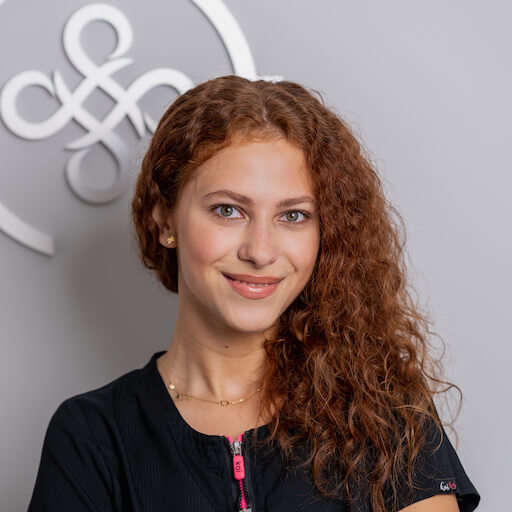 Iga Zatoka
Cosmetologist