The skin is constantly exposed to the progress of aging. Factors in the form of life under stress, processed food products, constant rush and lack of time for careful care combined with health problems or genetic conditions contribute to wrinkles and various skin imperfections. Fortunately, modern technology has tools that effectively remove beauty defects. Genesis Laser is a Cutera product recognized as the biggest breakthrough in photorejuvenation since the famous IPL method. Genesis allows you to solve numerous health and aesthetic problems, including: signs of aging, acne, rosacea, skin discoloration and redness, scars, warts.
Clinical studies have shown that the Genesis laser treatment by warming the upper layers of the dermis, among other things, stimulates fibroblasts to produce new collagen and, through thermal effects on haemoglobin, affects the narrowing of dilated blood vessels. As a consequence, the appearance and quality of the skin improve. shallow fine wrinkles, pores reduction, erythema reduction and minor discoloration. Genesis laser is also very effective in the treatment of rosacea. The Genesis laser is a 1064 nm wavelength (Nd: YAG). The unique Genesis laser technology combines high power, microsecond pulses and high pulse frequency. These features are necessary to achieve an adequate time of thermal relaxation of the skin and crucial for conducting effective rejuvenation treatments.
Advantages:
highest treatment comfort and no pain.
Maximum safety for the patient and the doctor.
No recovery period – you can go back to your daily activities immediately after the procedure.
Suitable for all skin types (I-IV).
The procedure can be carried out at any time of the year
Long-term effect.
No side effects such as erythema, oedema, redness.
Indications:
rosacea.
Erythema.
Broken vessels.
Enlarged pores.
Acne vulgaris.
Acne scars after removing moles or moles.
Fine linear wrinkles.
Petechiae.
Melasma.
People over 30 years of age – anti-aging prevention.
Contraindications:
pregnancy.
Albinism.
Tumours, chemotherapy.
Photosensitizing drugs and herbs with this effect (St. John's wort, calendula, Figure tea).
Oral intake of isotretinoin – a drug in the treatment of acne (Tretinex, Izotec, Curacne, Aknederm, Axotret).
Active purulent, bacterial, fungal and viral infections.
Fresh tan.
Interrupted epidermis.
Before surgery:
do not use mechanical hair removal in the treated area.
Do not irritate the skin.
You are not allowed to sunbathe.
Proceedings after the procedure:
wash with delicate preparations,
The skin should not be irritated.
Use soothing creams, e.g. Cicalfate, Zinalfat, Bepanten, Panthenol. Use sunscreen with a high 50+ filter.
Series and frequency of treatments:
A series of 4-6 treatments repeated every 2-4 weeks. Each treatment enhances the desired effect, but after the first treatment there are clear results in improving the quality of the skin, including improving its colour and tension.
However, you should wait 3-6 months for a clear effect when collagen fibres are rebuilt. The obtained effect should persist for many months.
At the Dr. Stachura Clinic, Genesis laser treatments are performed by: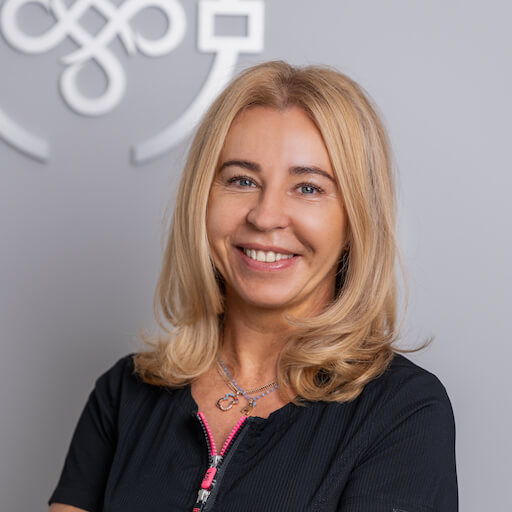 Monika Kasprzak
Specialist in Surgical Nursing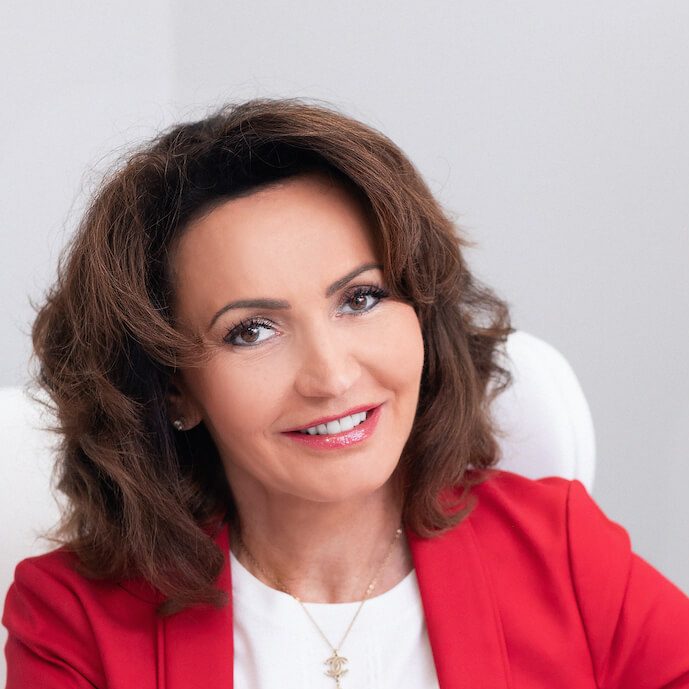 Doctor Kamila Stachura
Dermatology Specialist, Aesthetic Medicine Physician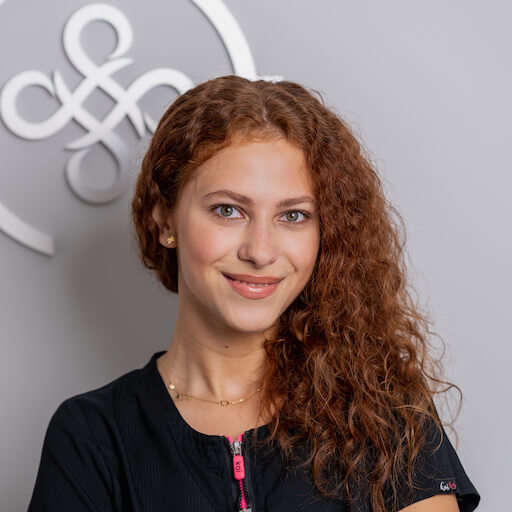 Iga Zatoka
Cosmetologist