The fractional laser is a multifunctional skin resurfacing device that provides excellent results with a high level of safety by delivering ablative energy with a carefully selected density and depth of penetration.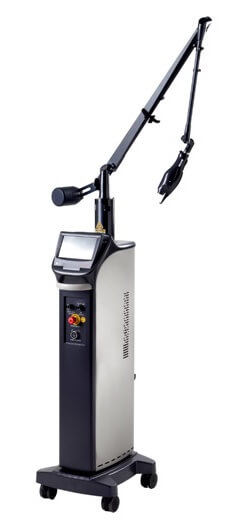 The fractional laser enables a full spectrum of rejuvenation treatments. It works based on patented controlled chaos technology (CCTTM) using a pseudo-random algorithm to deliver individual microbeams to maximize the spacing between them, leading to efficient heat dissipation between pulses.
The versatile laser allows both deep and surface ablation to be performed on a case-by-case basis. Quickly interchangeable tips have different spot sizes and are recognized by the device, which automatically adjusts the treatment parameters to the installed tip.
With advanced features, the laser provides the highest level of control for the best treatment results.
The laser operates in static or dynamic mode.
In dynamic mode, the pulses are sprayed like spray paint, eliminating the chequerboard effect on the skin characteristic of other CO2 systems. Dynamic mode makes it possible to carry out rapid treatments over a large area or to level demarcation lines.
In static mode, treatment is carried out using the traditional pulse method over an 18 x 18 mm scanning area with full density control.
The user has the option of selecting random or standard beam distribution mode. In either mode, energy is delivered to the tissue using non-sequential energy delivery pattern (CCT) technology.
The ability to select the density eliminates the need for multiple passes of the treatment handle and the associated adverse clinical effects of the inevitable overlap of spot areas. During treatment, a single pass is performed with parameters tailored to the patient's needs.
Indications
Loose, sagging skin
Wrinkles
Skin revitalization
Scars
Skin photoageing
Marks
Warts
Seborrhoeic warts
Hypomelanosis*
Sweat adenoma*
Stretch marks*
Acquired vitiligo*
And many others
At Dr Stachura's Clinic, treatments with the fractional laser are performed by: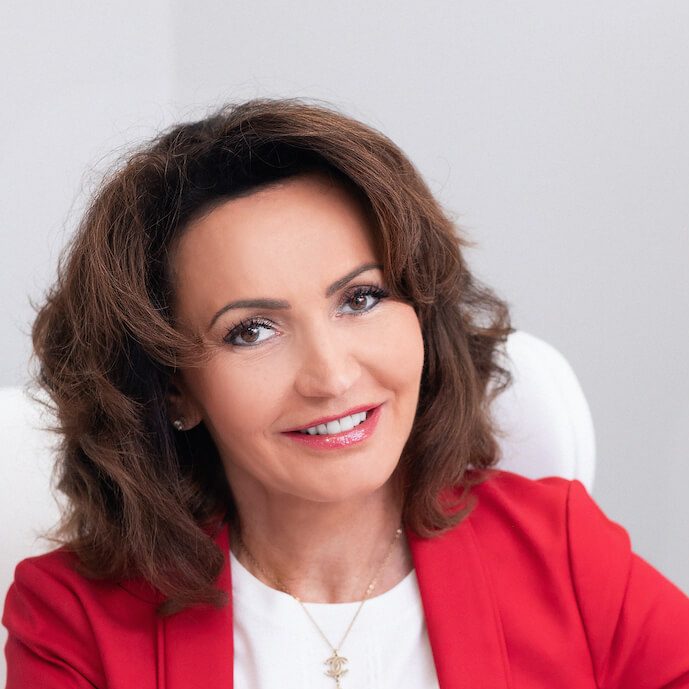 Doctor Kamila Stachura
Dermatology Specialist, Aesthetic Medicine Physician