Injection lipolysis is a modern method of fighting against locally accumulated fat in various parts of the body such as the abdomen, thighs, buttocks, "sides", chin or shoulders. It involves local injection of the preparation, which is based on the natural components of our body responsible for the treatment of fat embolism and reduction of blood lipids. Phosphatidylcholine and deoxycholate injected directly into adipose tissue with a syringe break down triglycerides after the destruction of fat cells. After the breakdown of fat cells, they are excreted from the body as a result of natural metabolic processes – fat metabolism is accelerated thanks to L-carnitine.
Lipolysis treatment brings the most visible effects in people whose diet and exercise do not bring the expected result and they want to get rid of body fat without surgical intervention. Therefore, lipolysis is a safe, less invasive and less burdensome method of removing fat from given body parts than, for example, liposuction, and does not require long-term convalescence.
Full lipolysis treatment is adjusted individually to the needs and expectations of each patient. The best results are achieved after a series of treatments (from 3 to 5) at 4-6 week intervals.
After each treatment, lymphatic massage of the treated area is recommended. At the Dr Stachura Clinic, professional lymphatic massage is performed using a device for mechanical stimulation of skin.
Thanks to this procedure, patients permanently get rid of excess fat, achieve the effect of slimming, firming and smoothing the skin.
Is the procedure painful?
The procedure is not painful.
How long does the procedure last?
It lasts half an hour.
When is the best time to perform the procedure?
We can perform lipolysis at any time of the year
Will I have excess skin after the procedure?
Using lipolysis also causes contraction of the skin, as a result of which there is no excess skin.
Lipolysis is performed by: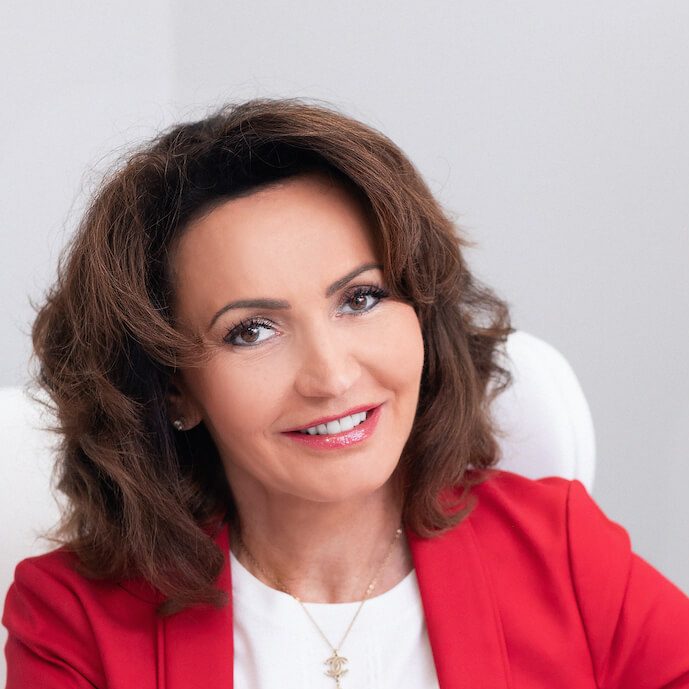 Doctor Kamila Stachura
Dermatology Specialist, Aesthetic Medicine Physician