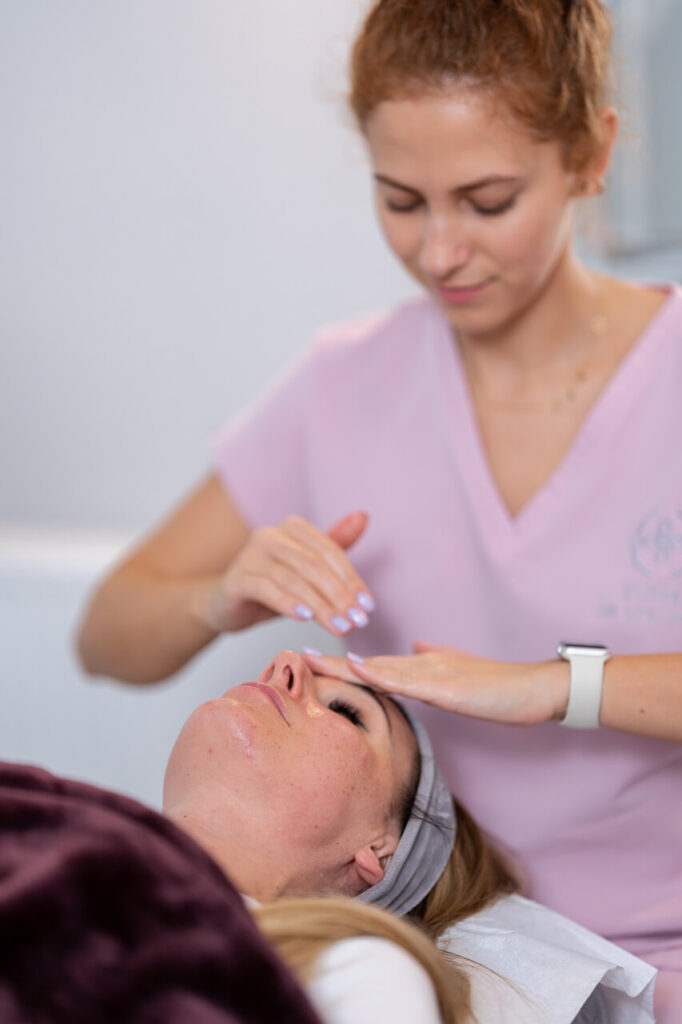 It is one of the oldest massages in the world and is based on Chinese acupressure, which helps to unblock the flow of energy in the body by applying pressure to specific areas on the body. Kobido has been referred to as the 'ancient path to beauty', and the name also means pressure and rubbing leading to beauty.
Kobido massage is a component of many different massage techniques. Its main aim is to achieve balance in the skin and facial muscles.
Kobido massage can be divided into 5 stages:
Stage 1: Deep tissue massage to relax the structures of the face, neck and nape;
Stage 2: The relaxation part and the most pleasant part of the massage, which mainly involves the neck, neck and neck. A cream or oil is often used for this;
Stage 3: Lymphatic drainage to improve circulation, as well as to reduce swelling and remove toxins;
Stage 4: Lifting, which is the most intense part of the Kobido massage. The techniques used are then the fastest and most violent. These include stretching, rolling and pinching. For many people, this is the least pleasant part of the massage;
Stage 5: Acupressure, which involves applying pressure to corresponding areas on the face.
The Kobido massage lasts between 60 and 90 minutes. The first effects may be visible after the first session, but regularity is key. It is recommended that the massage is initially performed weekly (6-8 sessions) and then to maintain the effects, e.g. once a month.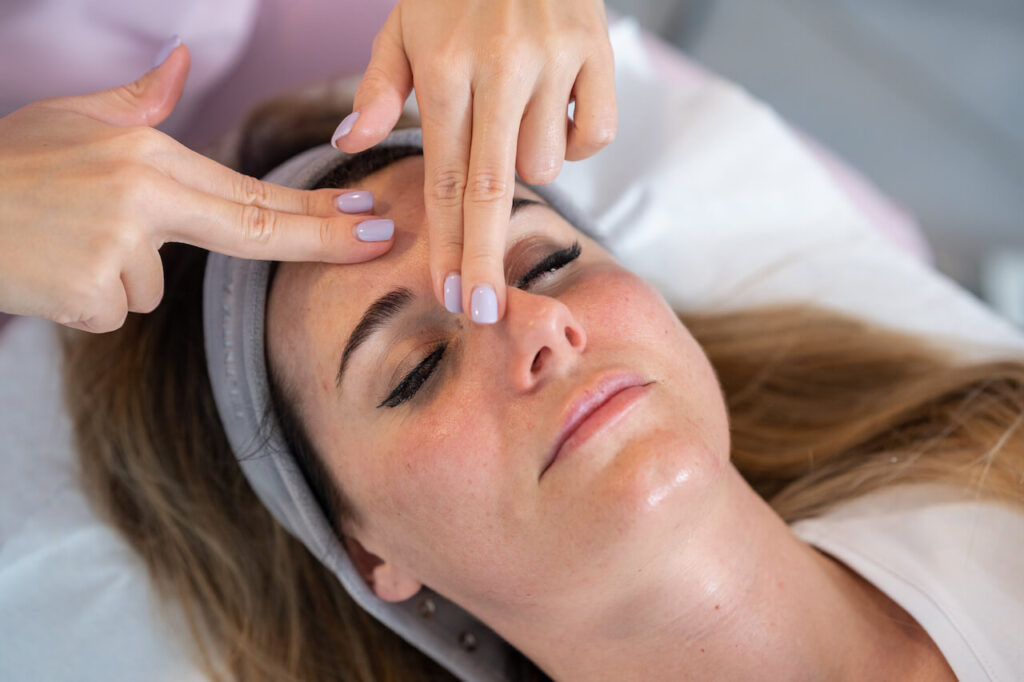 Regular use of the Kobido massage produces a natural rejuvenation effect. The skin is more nourished, tighter and rested. In particular, you will notice:
a shallowing of wrinkles;
improvement of the facial oval
a reduction in facial swelling;
brightening of dark circles and lifting of the cheeks;
natural brightening;
improving posture and reducing back pain;
relaxation;
stress reduction;
alleviation of migraines;
reduction of tension in the maxillofacial area, which can be caused by bruxism.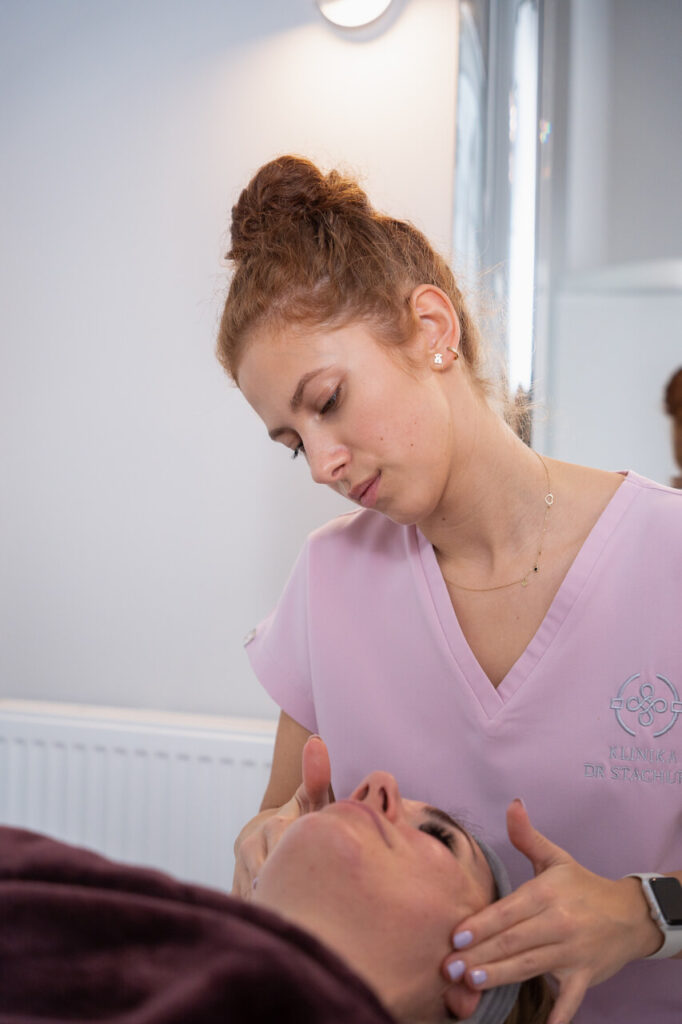 In Dr Stachura's clinic, Kobido massage is performed by: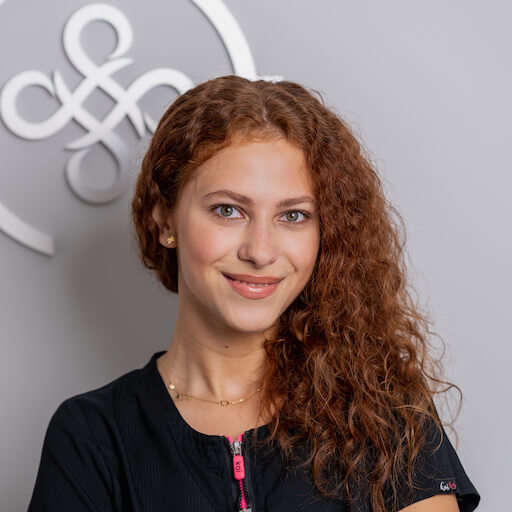 Iga Zatoka
Cosmetologist